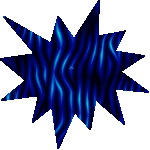 67 Buck Road, Suite B-55
Huntingdon Valley
PA 19006
Phone: (215) 744-5100 (215) 376-4218
Fax: (215) 525-2220

Email: mjnair@aol.com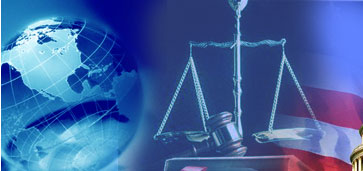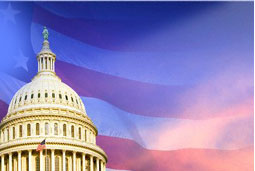 L-1 FREQUENTLY ASKED QUESTIONS
1) L-1A or L-1B: What is the difference?
2) New U.S. Office
3) L-1 Consular Processing - Documents Needed
4) Previous Visa Denial and Application for L-1 Visa
5) Travel to the US
6) L2 Dependents
7) Restrictions on Employment While on L1 Status
8) Extensions of Status
9) L-1 Status and Green Card
10) Vacation/Sick Leave
11) Change of Status to H1B
12) Miscellaneous Issues
1) L-1A or L-1B: What is the difference?

How does L1A Visa differ from L1B Visa?

L-1A visas are given for managers and executives while L-1Bs are for specialized knowledge personnel. The maximum stay on L1A is 7 years whereas for L1B it is 5 years. Persons on L1A can apply for permanent residence ("Green Card") under EB-1 category (Priority Workers) where the priority dates are current most of the time (Please check the current Visa Bulletin for priority dates). Also, L-1As do not have to go through the Labor Certification process.

Are there any special academic requirements to qualify for L-1A Visa?

There are no special academic requirements, but to qualify for an L1A visa, the person must have worked for the overseas Company in a managerial or executive position for a period of at least one year in the immediately preceding three years.

2) New U.S. Office

For setting up a new office in the US, is it advisable to apply for L-1A or L-1B?

USCIS is known to object to L-1As for small, start up operations in the US. It is advisable to go with L-1B.

Should the US entity be incorporate before applying for L1 visa in a "new office" situation?

Our advice is to have the US entity incorporated before applying for the L-1 visa.

3) L-1 Consular Processing - Documents Needed

What are the documents needed to apply for an L1 visa at a US Consulate?

Usually, the following are needed:
1) Non Immigrant Visa Application (Form DS-156)
2) One recent passport photograph
3) Passport, valid for at least six months beyond the validity period of L1 visa
4) L1 Approval Notice (Form I-797)
5) Copy of the L1 Petition (From I-129) filed with USCIS
6) Documents that prove corporate relationship between two Companies
7) Documents that prove the beneficiary's eligibility
8) Any other documents that supports the case
9) Any documents specifically asked for by the Consulate.

4) Previous Visa Denial and Application for L-1 Visa

My visitor's visa application was denied by the US Consulate recently. How does this previous visa rejection affect my chances of getting the L-1 visa at the US Consulate?

A previous visa denial would not affect your L1 visa issuance if you and/or your employer meet all requirements.

5) Travel to the US

Do I have to travel to the US within a certain time after getting the L1 stamp on my passport?

No, you can travel to the US any time before the L-1 visa validity expires provided the job is still there.

6) L2 Dependents

Can my dependents apply for their L-2 visas when I apply for L-1 visa at the Consulate?

Though your dependents can apply for their L2 visas even after you get your L1 visa, it is recommended that all of you apply at the same time.

Do our children, who are on L-2 status, need F-1 visas to go to school?

No, they can go to school full time while on L2 status, and they can get work permits as well. Of course, F1s can also get work permits, but subject to certain restrictions.

I have been told that my wife's last name should be changed to that of mine in her passport to be able to get an L-2 Visa. Is this true?

No, your wife can get L2 visa in her maiden name with proof of marriage.

How long does it typically take for the L-2 dependent to get a work permit in the US?

Typically about 90 days.

Can the L2 dependent start own business?

Yes.

How much time does an L-2 dependent have to change status after the L-1 spouse changes status to H-1B?

When the L1 spouse's status changes to H1B, the dependent's L2 status is gone. So it is important for the L2 dependent to file a change of status to H4 before the spouse's H1B status takes effect.

Can an L-2 dependent travel out of the US while the Application for EAD is pending?

Yes, the L2 dependent can travel out of the US while the work permit application is pending. But make sure that he/she should be present in the US for the biometrics appointment when scheduled.

If the L2 dependent's work permit is valid even after the L1 spouse changes status to H1B, can he/she continue working?

No. When the L-1 spouse changes status to H-1B, the L-2 status is gone and the work permit cannot be used any more.

Can I get L2 visas for my parents if I prove that they are really dependent on me, as I am the only son?

No. L2 visas are granted only to spouse and to children below 21 years of age.

7) Restrictions on Employment While on L1 Status

Is it permitted for a person on L-1A or L-1B status to start his/her own business on the side?

No, it is illegal for a person on L1A or L1B visa to start their own business or to work for an Employer other than the L-1A or L-1B employer.

I know H1B persons can get a second H-1B for a part-time job. Can an L1 person get a part-time H1B to work for another company?

No, a person on L-1 cannot get a part-time H-1B.

8) Extensions of Status

How long are L1A extensions granted for - two years or three years at a time?

L-1A extensions are granted for two years at a time, subject to a maximum limit of seven years.

For a "new office situation", how easy is it to get a two year L-1 extension after the first year?

It depends on the documentation that can be provided about the "viability" of the US operations.

Is change of status from L-1B to L-1A possible after maxing out five years on L-1B?

The short answer is "yes." But L1B to L1A change is not strictly a "change of status", but an extension of status. Please be aware such L-1B to L-1A conversions are subject to certain other conditions as well. Careful analysis is required before proceeding with such extensions.

9) L-1 Status and Green Card

After entry into to US on L1 status, how long does the alien have to wait before starting the Green Card process?

There is no such waiting period for an L-1A or L-1B person to start the green card process. Also, please bear in mind that L1 status is "dual intent", i.e., having an immigrant intent is not a bar to entering into the US on L-1A or L-1B status.

10) Vacation/Sick Leave

How does vacation, sick leave, or maternity leave affect my L-1 status?

Vacation, sick leave, and maternity leave have no effect on your L1 status.

11) Change of Status to H1B

After maxing out the stay on L status, is it possible to change status from L1 to H1B?

Time spent in the US on L status counts towards the H1B limit of six years. So, in the case of an L1B person who has maxed out his/her 5 years of stay, he/she can get one year on H1B. But an L-1A alien cannot get an H1B (assuming he/she has maxed out 7 years). Of course, if the person qualifies for a 7th year H1B based on a pending Labor Certification/Immigrant Visa Processing, then the change of status from L-1 to H-1B is possible.

Are L-1 to H-1B conversions subject to H-1B cap?

Yes, change of status from L1 to H1B is subject to the H1B cap unless the H1B employer is cap-exempt (To find out who qualifies as a H-1B cap-exempt employer, please see the FAQs under H1B Visas).

Does a person have to leave the US and come back with an H1B visa stamp before starting to work for H1B employer after change status from L-1 to H-1B?

No, the H-1B visa stamp is not needed on the passport if the USCIS has approved the change of status from L-1 to H-1B and has given a new I-94 with the new validity dates.

Alien is currently on L-1 status, and a change of status to H-1B is approved from October 1st. Can the alien continue to work for the L-1 employer past October 1st, and join the H-1B employer later?

No, if the H1B is approved with change of status (i.e., a new I-94 is issued), then the person's status automatically changes to H1B on October 1st. However, if the person wants to continue to remain on L1 after October 1st, he/she should leave the US and re-enter on L1 status.

I am currently in the US on L-1B status. If a company files an H-1B Petition for me with change of status, can I start working for them immediately after such H-1B Petition is filed?

No, you need to get the H1B Petition approved with the change of status. Moreover, if the H1B employer is not cap-exempt, the most likely start date would be October 1st under the current situation.

12) Miscellaneous Issues

How to get a mistake on the I94 expiry date corrected? The expiry date given is one year earlier than the visa expiry date.

We recommend that you go for a Deferred Inspection to get the error corrected. Click on "Useful Links" on the left to go to the CBP website and then click on "Contacts" for a Deferred Inspection location.

Alien is in the US on H-1B visa, but wants to change status to L-1 to work in the US for former overseas employer. But the overseas employment had ceased more than three years ago. Is this a problem?

No, it should not be a problem. If the alien worked for the former employer overseas for a period of one out of three years before moving to the US on H-1B, he/she is eligible to change status to L-1.

Can an L1 petition be filed before the alien actually completes one year employment abroad, i.e., like 9 or 10 months into the overseas employment so that he/she can enter the US on L1 status immediately after the completion of one year abroad?

No, alien should meet eligibility requirements when the petition is filed. In other words, the L-1 petition should be "approvable when filed."

If one of the companies, either the one in the US or the foreign entity, ceases to exist (closed, sold, etc.), will the L-1 status continue to be valid in the US?

No, the corporate relationship should be in existence for the entire duration of the alien's L1 stay in the US. If one of the companies ceases to exist or the corporate relationship ends, the L1 status becomes void automatically. Please seek legal advice immediately if this situation is about to occur.

I already have an L1 stamp on my passport, but I have never traveled to the US. Can a Company in the US file an H1B petition for me?

Yes. But you need to get the H1B visa stamped in your passport for you to travel to the US to take up the H1B job. In other words, you should not travel to the US with an L-1A or L-1B stamp with an intent to work for the H-1B employer.

I am in the US on L-1 visa, and I am getting paid in the US. Can my former overseas employer pay me simultaneously in my home country as well?

Yes, your former employer can pay you in your home country as well when you are in the US on L-1 status.


Disclaimer
The information on this website is of a general nature only and should not be taken as professional legal advice.
Always seek legal advice before proceeding with your case.